FMC is an Adobe Authorized Training Center that provides complete training solutions and exams for users looking to become Adobe Certified.
Earn Your Adobe
Certification
View Available Adobe Certifications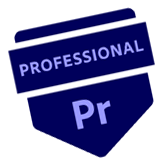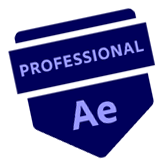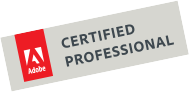 Put the Proof in Your Portfolio
The Adobe Certification is an industry-recognized credential that effectively validates one's expertise in the Adobe Creative Cloud suite. Those who possess the adobe certification can confidently prove that they have the skills and knowledge to meet the demands of today's design industry.
If you are a creative professional looking to advance your career and add a competitive advantage to your portfolio, Adobe Certification can make a difference. 
FMC is also the sole provider of the Adobe Certified Professional exams for Premiere Pro and After Effects. Learn more about Adobe Certified Professional certification and prep course training options.
Ready to Take the Exam? Schedule Your Online Exam Today
Need Additional Training Before Taking The Exam?
As an Adobe Authorized Training Center, FMC provides users with the training they need to pass their exams:
Certification Prep Class Live Sessions & Recordings
Live, online training courses with Adobe certified instructors
Please note the Premiere Pro & Photoshop Exams are available in both English and German. After Effects, Illustrator, InDesign and Dreamweaver, and Animate are not available in German.

Visual Effects & Motion Graphics using Adobe After Effects
Adobe After Effects is the industry-standard motion graphics and visual effects software. Create cinematic movie titles, intros, and transitions. Start a fire or make it rain. Animate a logo or character. With After Effects CC, you can take any idea and make it move.
FMC offers unique, Certification Prep Courses which will give students more extensive knowledge of the latest features and recommended workflows in their software of choice.
In the 6-hour prep course taught by Eran Stern, you will learn what you need to know to take the After Effects Adobe Certified Professional exam. Students will learn the theory and rules for working in the visual effects and motion graphics industry.

Digital Video using Adobe Premiere Pro
With the rapid advancement of video and multi-media technology, Adobe Premiere Pro helps produce and edit productions more fluidly than ever before. And users don't need a box-office budget to back their next great feature film—just the skills.
FMC offers unique, Certification Prep Courses which will give students more extensive knowledge of the latest features and recommended workflows in Premiere Pro.
The Adobe Certified Professional Premiere Pro Prep Course is a 6-hr workshop, taught by Master Trainer, Rich Harrington.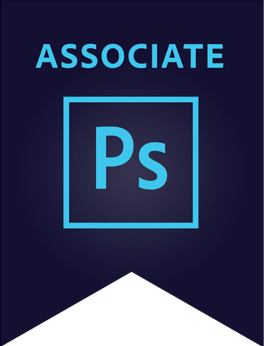 Visual Design using Photoshop
Adobe Photoshop is the industry-standard image editing software, used worldwide by professional photographers, amateur photographers, and designers who want to perfect their digital images by going beyond what is captured by the camera.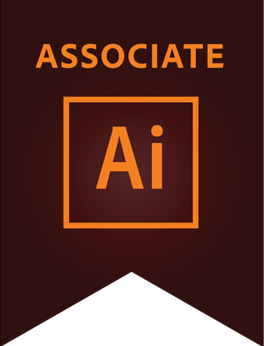 Graphic Design & Illustration using Adobe Illustrator
Adobe Illustrator software is the industry's premier vector-drawing environment for creating scalable graphics. Digital media gurus bring their unique vision to life with shapes, color, effects, and typography by using a host of powerful functions to make fast work of their most complex designs.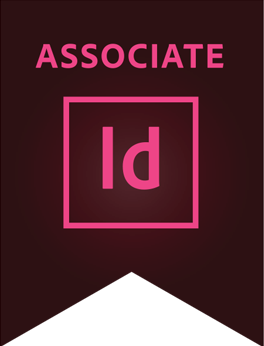 Print & Digital Media Publication using Adobe InDesign
Adobe InDesign is a powerful tool that sets the industry's new standard for print and digital page layout. Offering pixel-perfect control over design and typography, users can create elegant and engaging page layouts for print or digital media. And with so many powerful new features, certified students verify more advanced skill using InDesign than their non-certified peers.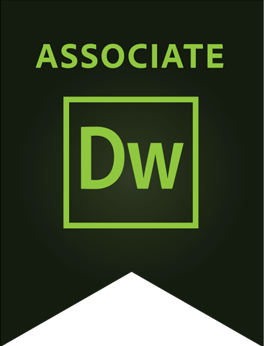 Web Authoring using Adobe Dreamweaver
Adobe Dreamweaver software is the industry standard for creating and editing compelling HTML rich media websites and mobile apps. Through the use of Fluid Grid Layout, designers construct complex web designs with adaptive layouts for a whole new level of cross-platform compatibility.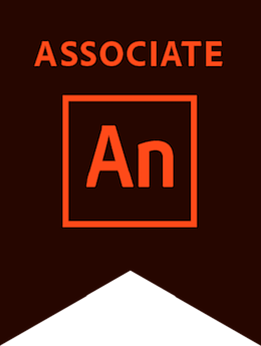 Multiplatform Animation using Adobe Animate CC
With the evolution from Flash Professional to Animate CC, the Adobe Certified Associate certification is also changing. The Adobe Animate CC exam incorporates the updates and enhancements found in the new software. The Animate CC exam validates an individual's skills using the premier animation tool. The ACA Animate CC exam proves a student has the skills necessary to create dynamic and engaging content required for a career in animation and design.
ACA Animate CC certification is available for the Creative Cloud (CC) version of Adobe software.
The Adobe Certified Professional exams are only available for Premiere Pro and After Effects.
The exams will be delivered online with remote proctoring.
Other Creative Cloud Adobe Certified Professional exams, such as for Photoshop and Illustrator, will be released in June 2021 to be delivered both online and in-person via test centers.
Become an Adobe Certified Professional
Adobe Certified Professional is an industry-recognized credential that validates mastery in Creative Cloud software through rigorous live-in-the-app exams.
With an Adobe Certified Professional badge, creators confidently prove they have the skills and knowledge to use the powerful toolset in either of these applications and utilize them to their full potential, meeting the demands of delivering multifaceted content creation.
Whether you're a freelancer, in-house creative, or an organization looking for expertise in video editing motion design or visual effects, Adobe Certified Professional can make the difference.
Frequently Asked Questions
How do I become an Adobe Certified Professional?
To earn an Adobe Certified Professional certification, you must pass a 50-minute exam that tests your familiarity with core product features and capabilities, common workflows, basic project management, and foundational industry concepts.
The exams utilize live-in-the-app tasks and selected response items developed by industry experts, educators, and Certiport test design specialists. Successful candidates typically have at least 150 hours of instruction and hands-on experience with the application.
To prepare, review the exam objectives:
Visit Future Media Concepts to register for an exam and secure optional certification prep training led by video industry experts.
Individuals with eligible Adobe Certified Associate certifications will receive the new Adobe Certified Professional title in June 2021.
Is Adobe Certified Professional certification available for other Creative Cloud apps?
Adobe Certified Professional certification is currently available for Premiere Pro and After Effects. Register for an at-home exam through our partner Future Media Concepts. 
The following Adobe Certified Associate (ACA) certifications are available through Certiport Authorized Testing Centers and will adopt the new Adobe Certified Professional title in June 2021. 
What are the benefits of becoming an Adobe Certified Professional?
Expertise in Premiere Pro and After Effects is in demand across industries. Employers and clients are seeking creative talent with the technical know-how and ambition to handle their content creation needs. 
Adobe Certified Professionals stand out because they have validated these coveted skills through certification. They can be trusted to work effectively with the world's most powerful tools for video editing and motion graphics. 
Certification gives creators greater visibility, credibility, and confidence, and helps organizations find or train the talent they need.
I am already an Adobe Certified Associate. Do I need to take another exam to become an Adobe Certified Professional?
The Adobe Certified Professional program utilizes the same cutting-edge live-in-the-app exams as the Adobe Certified Associate program. 
In June 2021, all valid ACA certifications earned through live-in-the-app exams will automatically revert to the Adobe Certified Professional title for the remainder of a candidate's three-year eligibility period.
If your ACA certification is due to expire by June 2021, or if you have certified through a simulation-based exam (CC 2015, CS6), you will need to recertify using a live-in-the-app exam.
For early access to the Adobe Certified Professional program, sign up today for a Premiere Pro or After Effects exam through Future Media Concepts
What happens after I take an Adobe Certified Professional exam?
After passing an exam, you will be awarded a certificate, digital badge, and static badge to highlight the achievement in your portfolio and online profiles. 
Your certificate will be available on Certiport.com, and you will receive an email from the badging platform Acclaim (admin@youracclaim.com) with instructions for accessing your badges. 
If you fail your first attempt, there is a 24-hour waiting period for retaking the exam. If you fail the second time, you must wait five calendar days before retaking the exam a third or any subsequent time.